DOMESTIC & INTERSTATE MOVERS
We provide professional and secured household moving services. Packages & cartons are marked properly and prominently to allow a smooth, systematic & efficient relocation of your precious goods.
DISMANTLE & ASSEMBLE
Wondering if your furniture can be disassembled and assembled the exact same way? Well, sure it can! It was manufactured by someone wasn't it?
We Venture Mover, stand for our quality with no limits, we guarantee you that we can disassemble and re-manufacture/assemble any furniture the same way even better than it was before.
We offer Same Day, 24/7 services for emergency: Take Apart, Break Down, Dismantling, Restoration, Disassembling and Assembling for: Sofa, Sofa Bed, Couch, Sleeper, Loveseat, Chairs, Ottoman, Sectional, Chaise, Murphy Bed, Daybed, Wall Unit, Entertainment Centres, Armoire, Bed, Office Furniture (partition, cubicles, desks)… throughout the Kuala Lumpur and Selangor
COMMERCIAL LOGISTICS
We manage solution planning for inbound and outbound logistics from the supplier end to the client end. Our solutions provide the complete array of services from collection to storage and delivery. We customize our services to the size of our customer's project and the complexity of their processes. We keep supplies moving the production lines and products moving to customers. We partners with customers to create logistics solutions that are efficient, elegant and environmentally sensitive.
Need a place to store your goods temporarily? We provide warehousing services for those in need of storing their goods. We can arrange for your warehousing requirements and needs. Your goods are stored orderly and are guaranteed safe and secured.
SAFE BOX MOVING
Venture Mover also offers up services to our customers. If you have a safe or vault that needs to be relocating or shifting, give us a call, we can do!
We understand the challenges of moving in Malaysia. From building restrictions to traffic congestion, we have a process in place to make your move as smooth as possible. Our complete line of moving services including delivery of boxes and supplies, full packing and unpacking and secure storage facilities.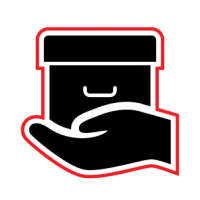 INSURANCE
We offer you full insurance coverage to protect your household goods from start to finish. Our vehicles have a nationwide tracking system. We are able to keep track of your shipment at all times. We also have a great group of packers who have many years of experience. Each packer receives ongoing training based on safety, efficiency, and customer service.
STORAGE
Our warehouse facilities are equipped with a 24/7 and 365days security system. We offer storage in transit as well as long term storage for the following items, before putting your belongings into storage, they are wrapped and packed with specially designed packing materials, to further protect your consignment.
All storage containers are clearly identified and listed on a Master Storage File which makes identifying and retrieving the total consignment or one particular item extremely simple. This system minimises handling which in turn minimises the risk of damage or loss as we only need to retrieve and unpack one storage container to locate one item.